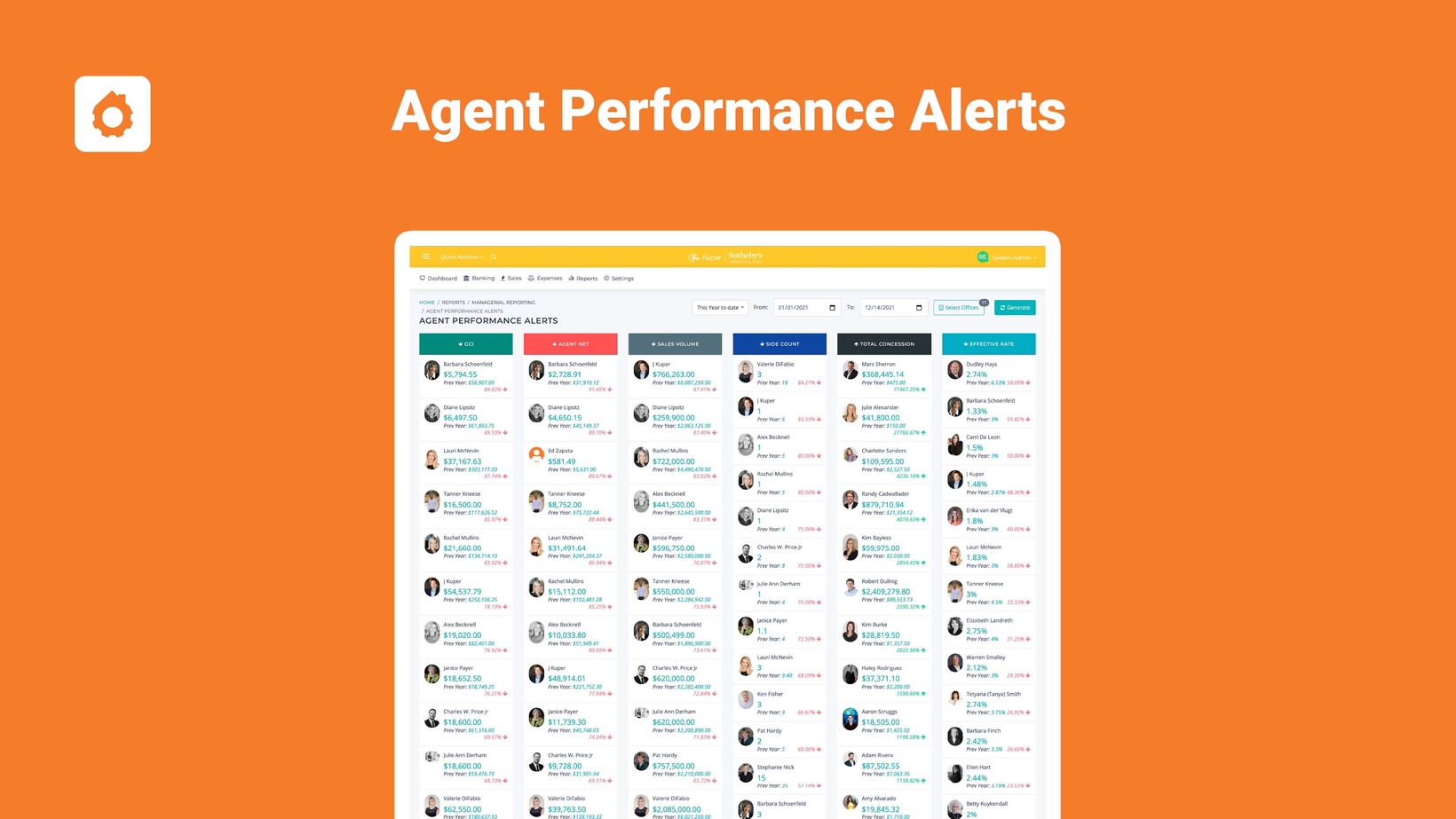 DATE:

AUTHOR:

The Brokerage Engine team
Accounting
Reports
Agents
Agent Performance Alerts Report
DATE:
AUTHOR: The Brokerage Engine team
So much of why agents chose a particular brokerage over another is the promise of finding a place where their business can grow and flourish. The Agent Performance Alerts report is a sales manager's dream, allowing them to proactively monitor key metrics, in a leaderboard format, which contribute to an agent's success. This report is helpful in identifying under-performing agents who are in need of coaching, or at-risk agents who may be winding down their business in anticipation of moving to another brokerage.
Accessible from the Accounting Module under Reports >> Managerial Reports >> Agent Performance Alerts, users can select one or many offices and the timeframe in which they would like to evaluate agents. The report will only display agents who have experienced negative performance during the selected period of time. By clicking on the report values, users will be taken to the agent's production report.