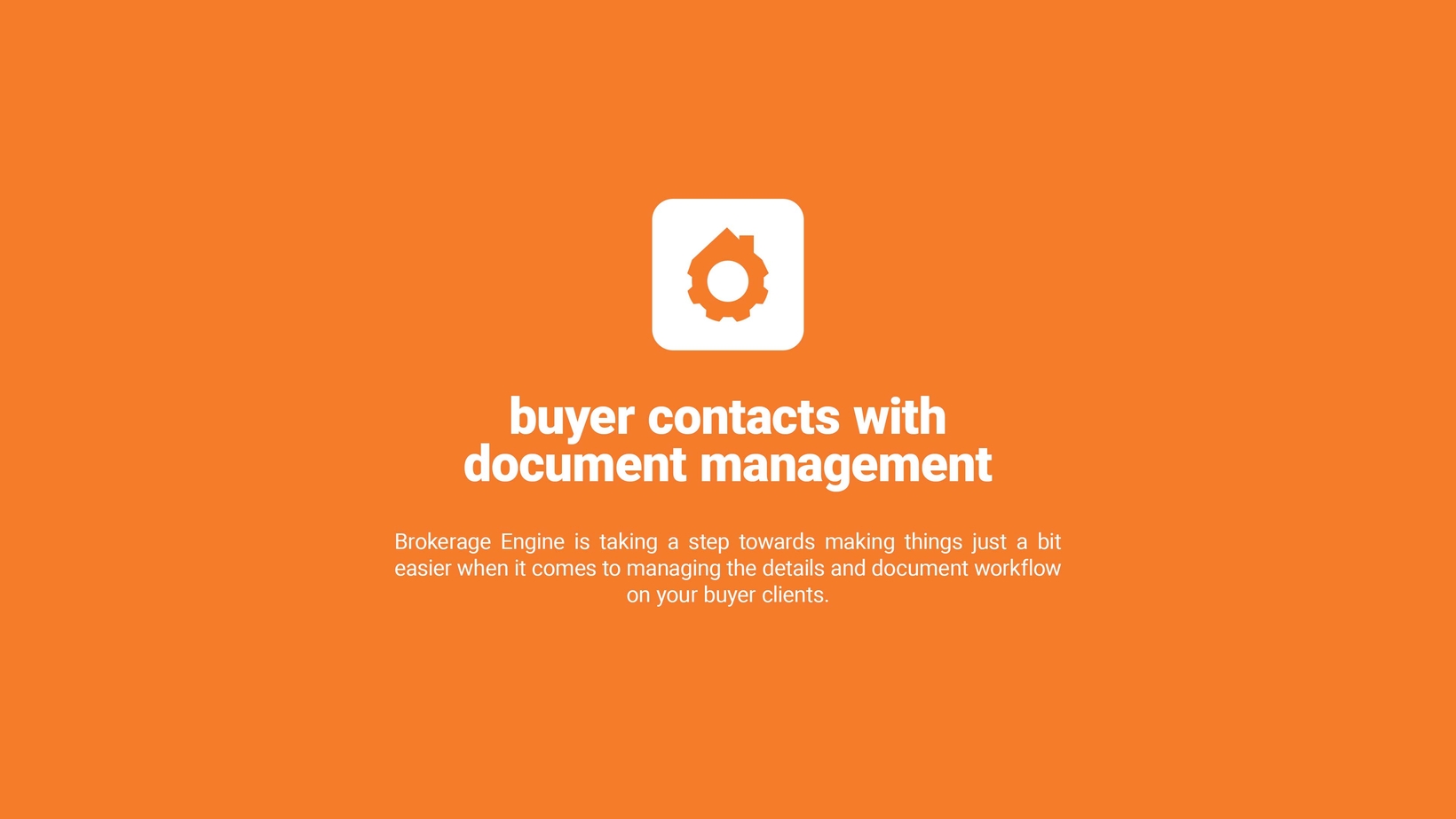 DATE:

AUTHOR:

The Brokerage Engine team
Buyer Contacts with Document Management
DATE:
AUTHOR: The Brokerage Engine team
As real estate professionals, we work hard to find the perfect home for each and every buyer. The search can be exhaustive, with countless hours being invested into the process. In this release, Brokerage Engine is taking a step towards making things just a bit easier when it comes to managing the details and document workflow on your buyer clients.
Now, users have the ability to create Buyer contacts in Brokerage Engine by navigating to the Contacts navigation dropdown and selecting "Buyers". From this screen, the user may click the "New Buyer" button and begin filling out contact details, budget, and tags. Once saved, this Buyer contact is available for the user to log interactions throughout the whole buying process - including calls, emails, texts, notes and meetings.
Most importantly, Brokerage Engine now supports uploading documents to buyer contacts. This is helpful for storing key documents such as the client's pre-approval letter, buyer representation agreement, and so on. Documents may be accessed under the "Manage Documents" button, which will populate the standard Buyer document list template upon contact creation.