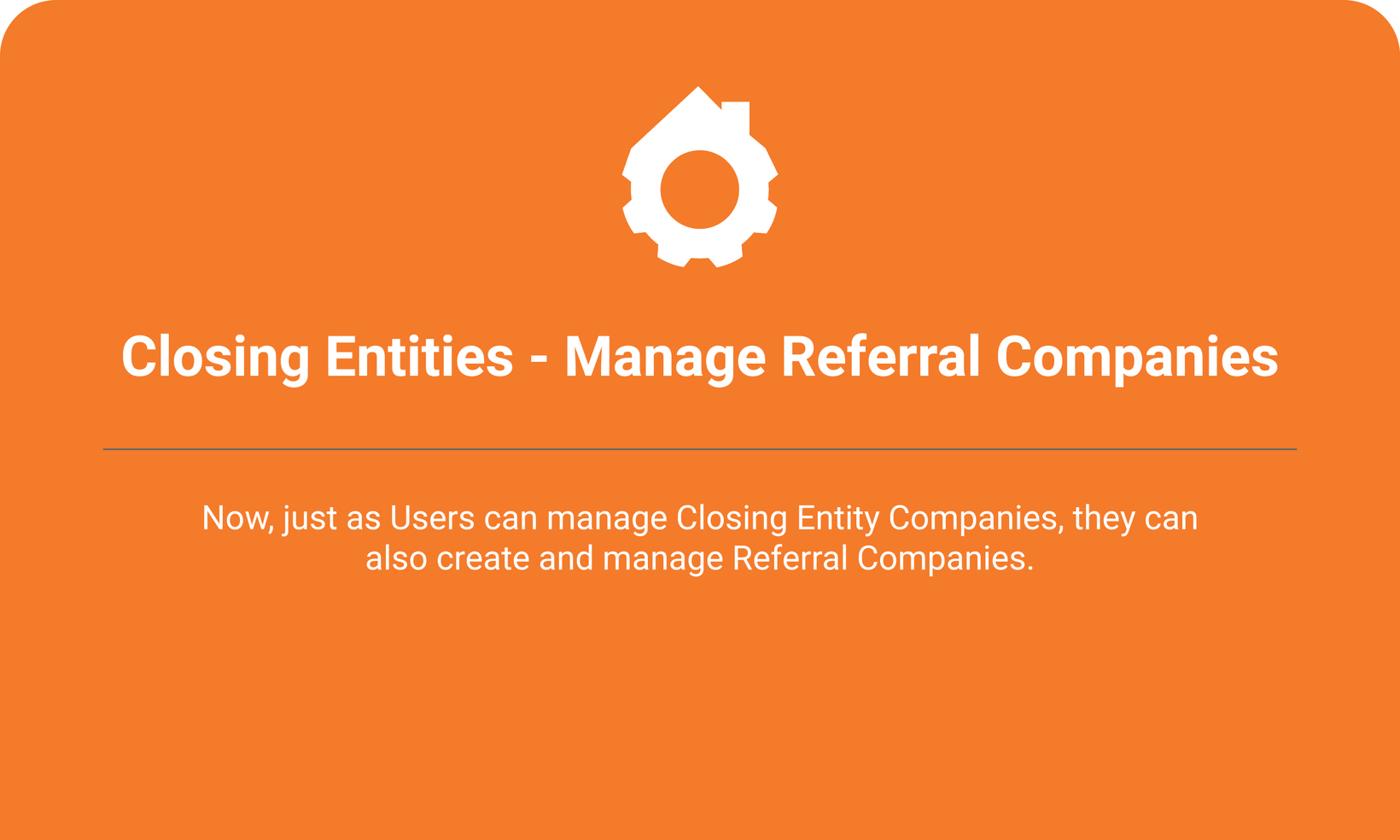 DATE:

AUTHOR:

The Brokerage Engine team
Admin Portal
Agents
Enhancements
Closing Entities - Referral Company Management
DATE:
AUTHOR: The Brokerage Engine team
Now, just as Users can manage Closing Entity Companies, they can also create and manage Referral Companies.
For obvious reasons, in order for this release to function properly, Users must already be utilizing the Closing Entities option within Brokerage Engine.
To demonstrate, let's head over to Transactions. Here, we'll navigate to Closing Entities. Notice that each company is primarily categorized by type, which now includes referral. In order to add a new Referral Company, simply click "New Company," and enter all pertinent information. Finally, select "Referral" under "Tags," and click save.
Let's see this feature implemented. To demonstrate, we'll create a New Transaction. Now, in addition to Disbursement Companies as well as Mortgage Companies, when we add a Referral to the transaction, we are able to select from our predetermined, managed list of Referral Companies.
This allows users the convenience of selecting from common referral partners rather than inputting this information manually.