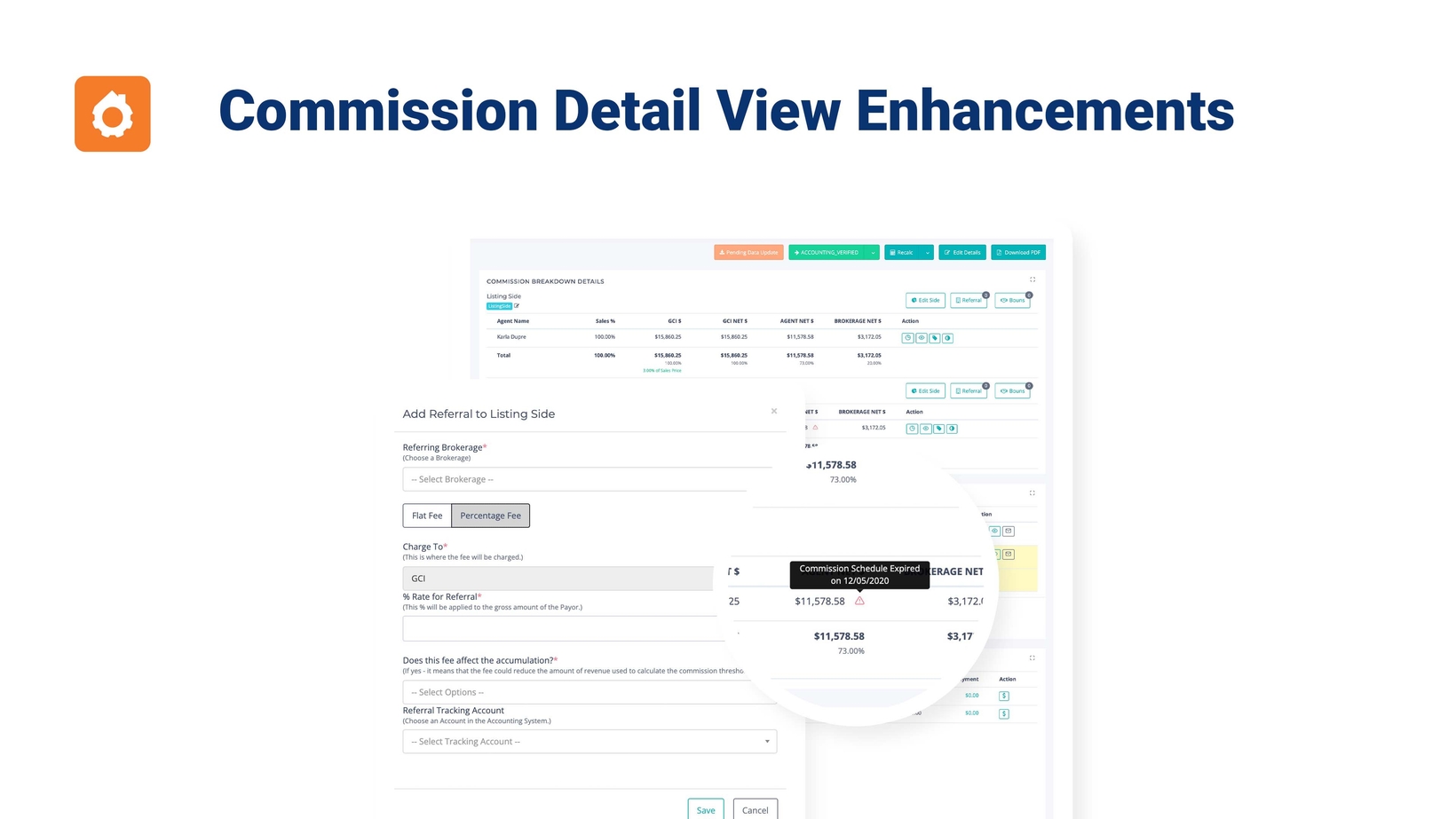 DATE:

AUTHOR:

The Brokerage Engine team
Commission Detail Enhancements
DATE:
AUTHOR: The Brokerage Engine team
Accessible by Commission users from the transaction cover sheet screen, the Commission Detail View is Brokerage Engine's next iteration of commission processing. Assign compensation plans, add referrals or bonuses, generate breakdowns or CDAs, verify journal entries or pay an agent's open balance. This is part of our ongoing effort to bring all BE modules into a more consistent and streamlined brokerage management system.
In this release, we've added several new enhancements and features to all new Commissions Detail View.
Expired Comp Plan Notification: Notify user if an expired commission schedule is being employed on the transaction. This will not prevent the transaction from closing.

Unbalanced Journal Entry Safeguard: You cannot proceed to the next transaction status if journal entries are unbalanced.

Referral Fee Allocation: If a referral is added to the transaction, specific percentages can now be allocated to certain agents when being represented by two or more associates.

Commission Disbursement Authorization (CDA) Approval Tasks: Commission users may now issue a CDA for Agent review via an approval task.

Assigning Volume and Side Count: Updating assigned Volume and Side Count is now made easier with an edit button

GCI Override Enhancement: A transaction's GCI may now be overridden in the Commission Details View.