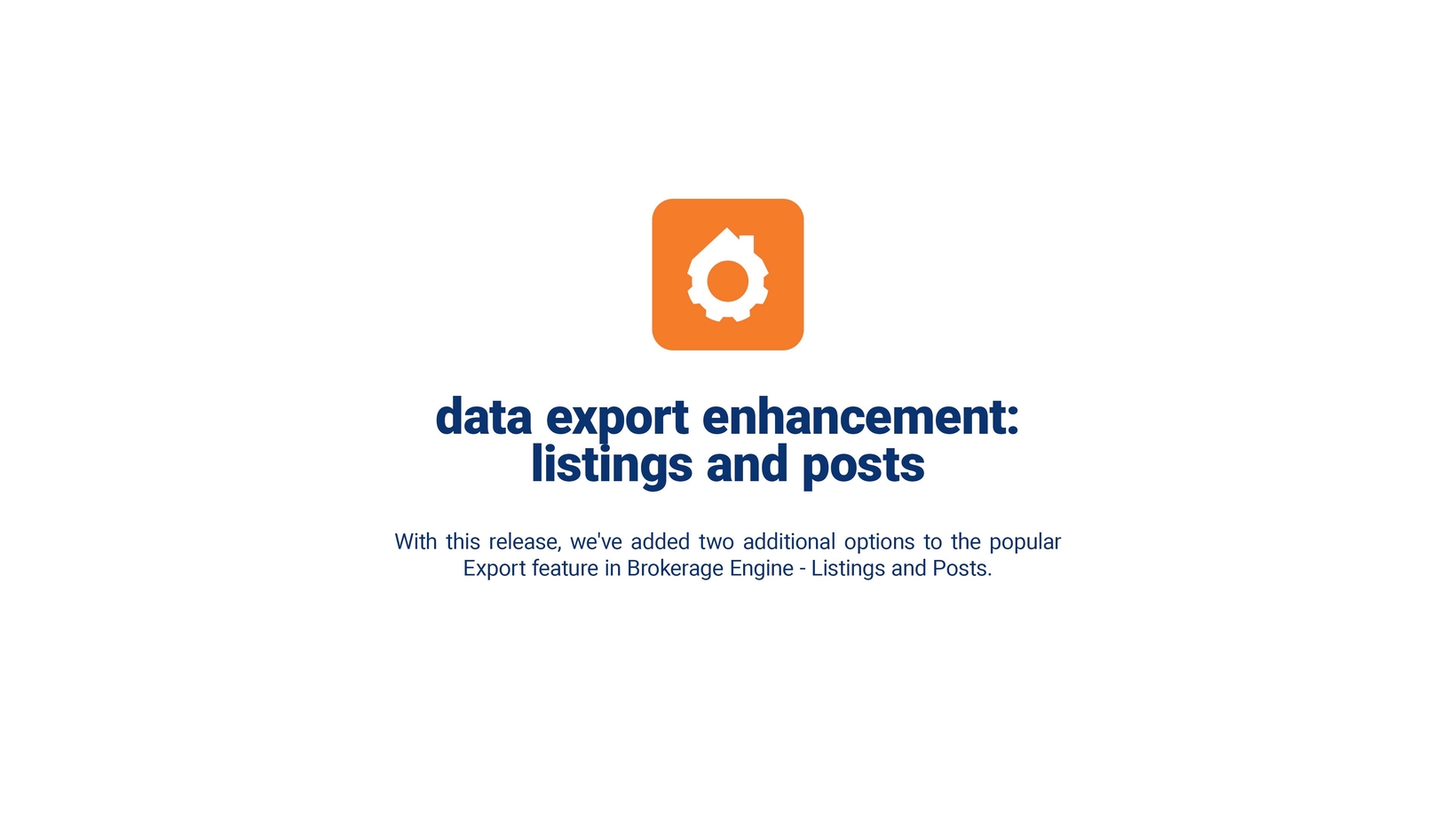 DATE:

AUTHOR:

The Brokerage Engine team
Data Export Enhancement: Listings and Posts
DATE:
AUTHOR: The Brokerage Engine team
With this release, we've added two additional options to the popular Export feature in Brokerage Engine - Listings and Posts.
Found under Integrations >> Data Export, Admin users will now see two new data types types listed. "Listings" allows the user to export listing data from Brokerage Engine, including property specifics, associated agent details, and marketing information like descriptions or syndication flags. "Posts" exports allow a user to now download a record of all entries made to the Buyer Needs widget on the Brokerage Engine dashboard.