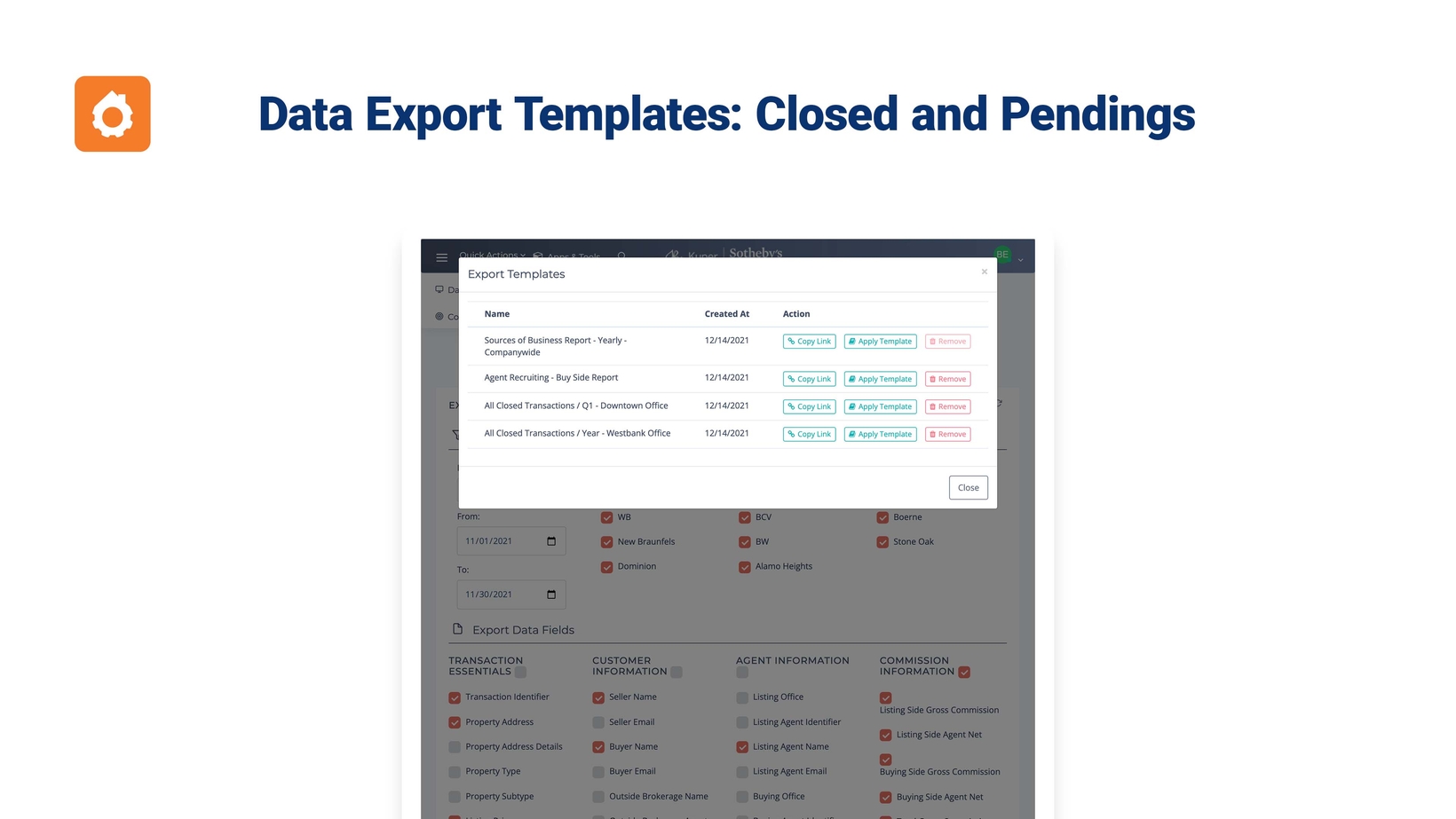 DATE:

AUTHOR:

The Brokerage Engine team
Data Export Templates for Closed and Pending Transactions
DATE:
AUTHOR: The Brokerage Engine team
The Data Export tool in Brokerage Engine is a helpful feature which empowers Users to extract bulk data from the system for custom reporting purposes. The tool has a number of customization options when exporting that data, and sometimes these exports need to be run on a recurring basis while including all the same fields. How do you accomplish that? In this release, Brokerage Engine is now introducing Data Export Templates.
Users will now see a new button on the Closed Transactions and Pending Transactions exports screens called Export Templates. To create templates, simply select the criteria you would like to utilize in the future. Then, in the "Export" dropdown, select Save to Export Templates where you will be prompted to name the template.
When you are ready to use an export template, click the "Export Templates" button, find the template you previously created, and "Apply Template". Users may also copy a link to their template which can be shared with other Brokerage Engine users.