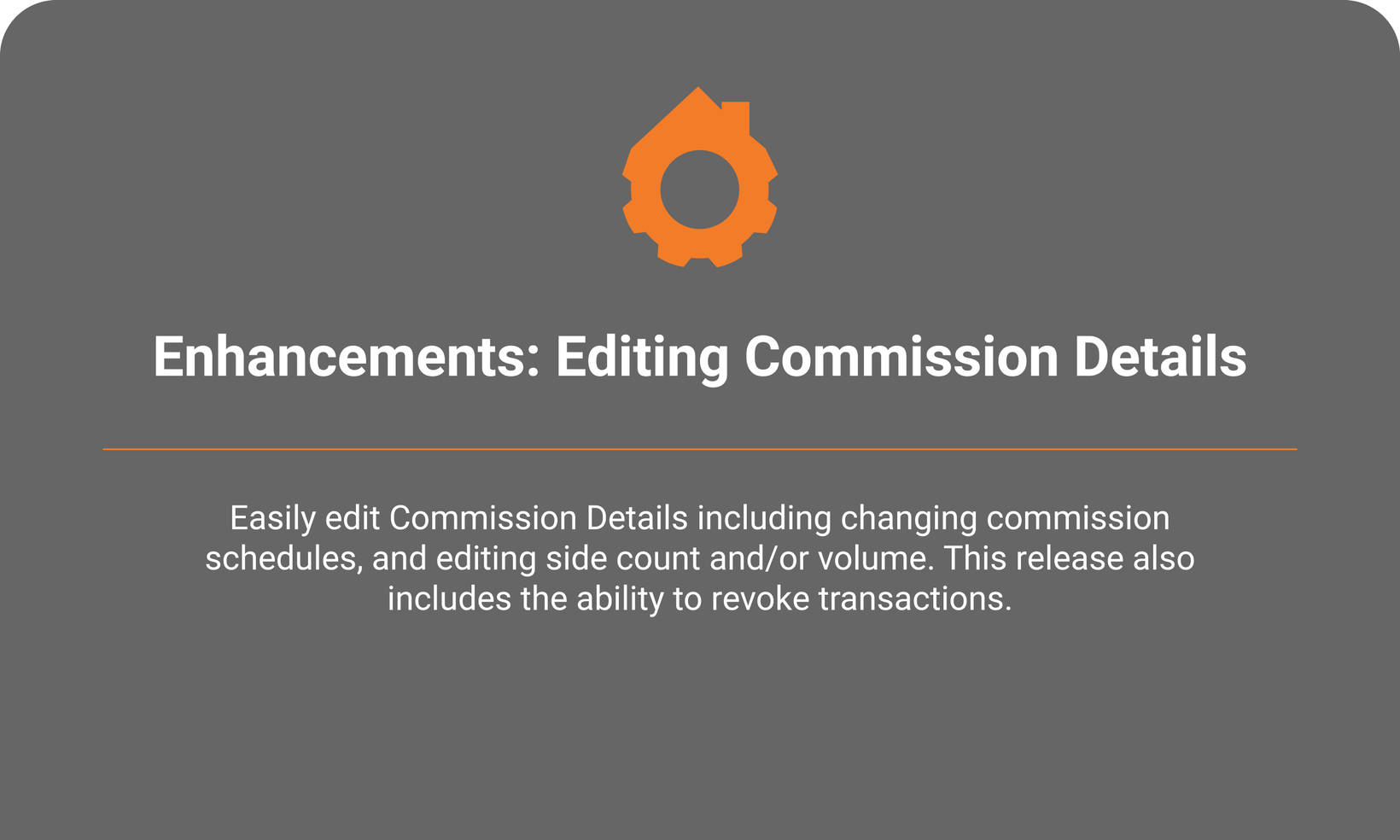 DATE:

AUTHOR:

The Brokerage Engine team
Commissions
Accounting
Admin Portal
Enhancements
Enhancements to Editing Commission Details
DATE:
AUTHOR: The Brokerage Engine team
Let's take a look at a few enhancements that have been made to editing commission details.
Navigate to the commission detail page by going to a transaction - either pending or closed, and click on the Commission Detail button. Users now have the ability to change commission schedules, update volume side count, and even revoke a transaction that's been pushed to accounting.
Note that revoking is only available on transactions that are closed.
For now, let's use the example of an open transaction. By clicking on the action icon, you can now edit the volume and side count via percentage.
You can also view and edit Commission Schedules by clicking the eye icon. This will bring up the current Commission Schedule, and will provide the option to make any necessary edits by clicking "Switch Commission Schedule." Now users can select a different plan based on managed Commission Schedules in TSS.
To further demonstrate these new enhancements, let's view a recently closed transaction, and explore the revoke option. Click on the Commission Details button, and notice that the status - as long as the transaction has been pushed to Accounting - maintains the Complete status. Under Accounting Details, users now have the ability to Revoke a transaction.
This feature would be utilized in the event an Admin or Staff Member needs to edit details that were perhaps inaccurate or missed.