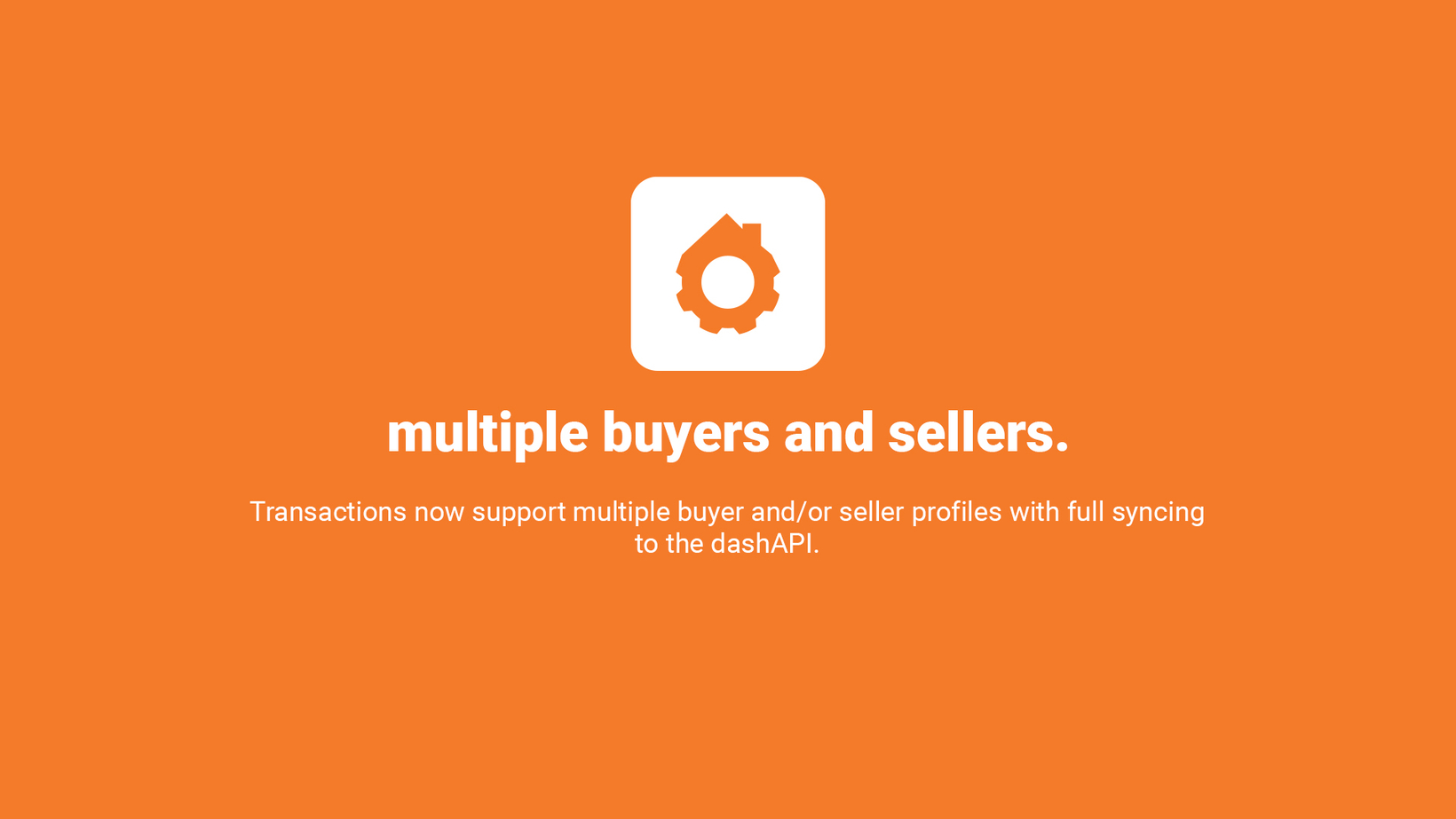 DATE:

AUTHOR:

The Brokerage Engine team
Commissions
Documents
Enhancements
Multiple Buyers + Sellers on Transactions
DATE:
AUTHOR: The Brokerage Engine team
By popular demand, Transactions now support attaching multiple buyer and/or seller profiles.
Mr. *and* Mrs.
Transactions can be complicated web of individuals and organizations involved on either side of the deal. Tracking who those people are is essential, particularly for transaction managers that need to stay in contact with participants. You asked for it, and we delivered - Transactions now include tracking of multiple buyers and sellers with full dashAPI synchronization for Realogy-affiliated customers.
As of publishing this release - the enhancement is active on all Brokerage Engine customer accounts. Enjoy!