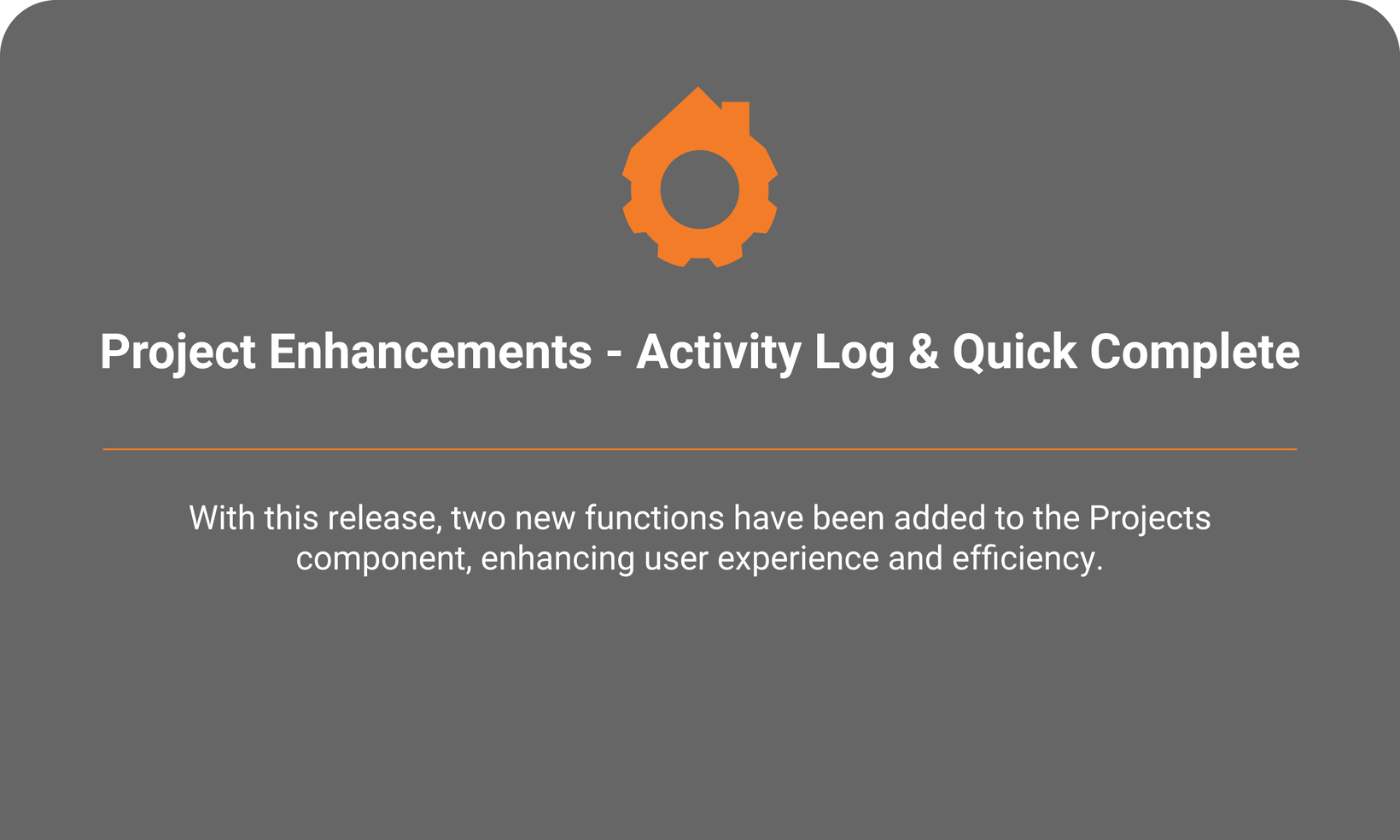 DATE:

AUTHOR:

The Brokerage Engine team
Tasks
Admin Portal
Enhancements
Project Enhancements - Activity Log & Quick Complete
DATE:
AUTHOR: The Brokerage Engine team
With this release, two new functions have been added to the Projects component, enhancing user experience and efficiency.
To start, let's navigate to Projects via the Tasks dropdown. Here we can filter by status, and we'll select one that is in progress for this demonstration.
Here, you'll notice the first of our two, new enhancements: the Activity Log. Similar to other Activity Logs that are kept within the system, this feature allows Users to see all of the details of progress made, including most recent activity.
Let's take a look at our second, new enhancement which is our Quick Complete function. In the event you are ready to complete a task that is either Requested or In Progress, you can now bypass the traditional workflow, and simply choose "Complete Task."
Once completed, the status will change to "Done," and will display "System Admin" as the entity that completed the task.