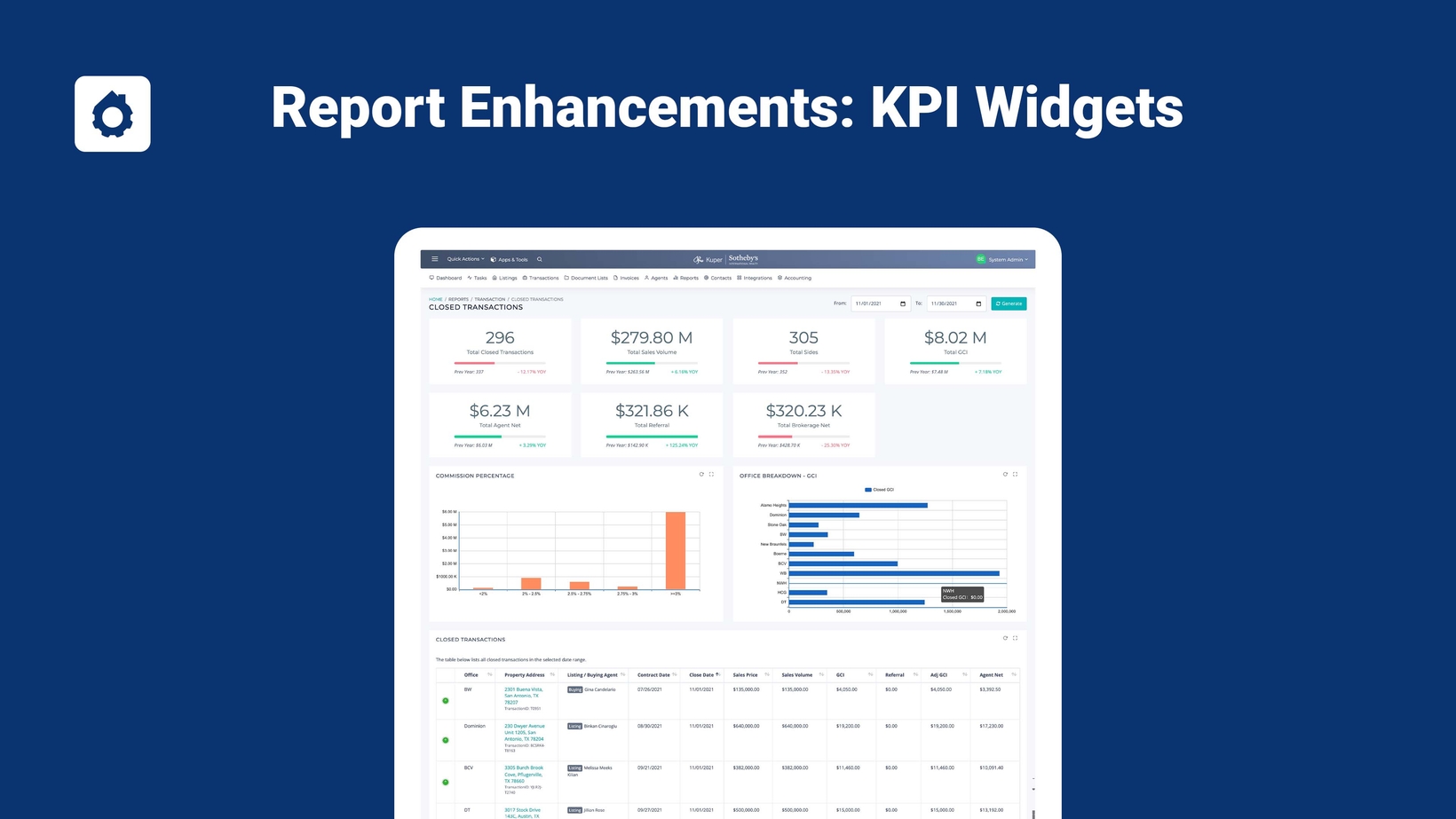 DATE:

AUTHOR:

The Brokerage Engine team
Report Enhancements: KPI Widgets
DATE:
AUTHOR: The Brokerage Engine team
In an effort to increase the visibility of key KPIs within your business, as well as add continuity to the reports available within Brokerage Engine, in this release we are adding an all-new set of dashboard-style widgets to some of our most popular reports.
When viewing the Under Contract Forecast, Cancelled Transaction or Closed Transaction reports, Users will now notice the reports have undergone a substantial facelift by way of several new widgets. These widgets include total transactions, total sales, total sides, total GCI, total agent net and total referral figures "above the fold", as opposed to Users needing to scroll to the bottom of the report table as was previously necessary.