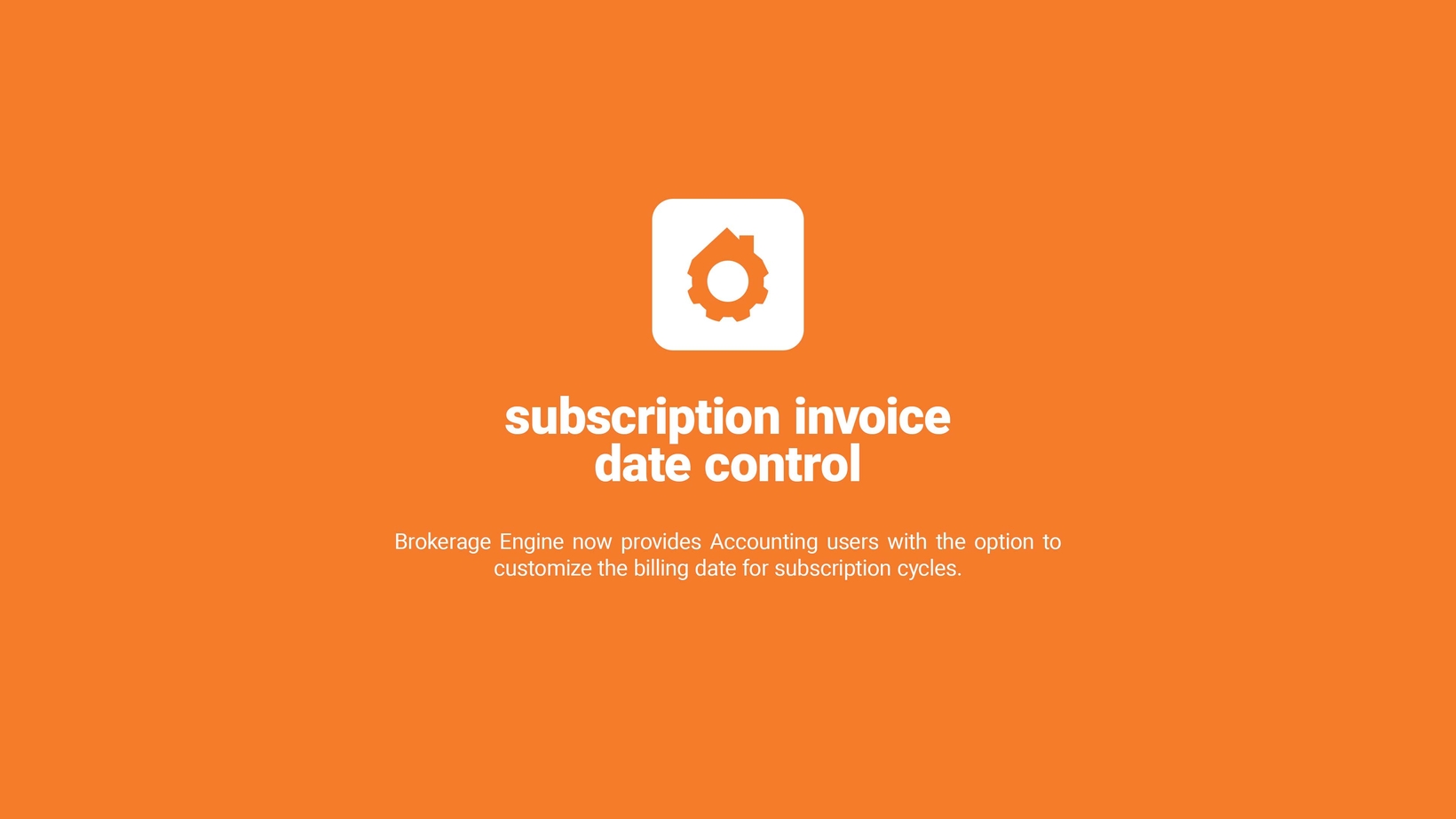 DATE:

AUTHOR:

The Brokerage Engine team
Subscription Invoice Date Control
DATE:
AUTHOR: The Brokerage Engine team
Subscriptions are an exceptionally helpful feature in Brokerage Engine, used to invoice agents for services provided on a recurring basis such as desk fees, MLS dues or E&O. Previously, when an Agent was opted into a subscription, they would be billed monthly, quarterly or yearly on the first day within that cycle, which was the default for all Brokerage Engine customers.
With this release, Brokerage Engine now provides Accounting users with the option to customize the billing date for subscription cycles. For example, if you chose to bill agents on a monthly basis, you can now pick day 15 to allow for mid-month billing, or day 28 for end-of-month billing. Similarly, you may want agents to only receive subscription charges at the end of the quarter or at the end of the year. This is now possible.
Users will now see a new field whenever creating or editing a subscription called "Recurring Date". When creating a Monthly subscription, the user will be able to select which day of the month that subscriptions run. For Quarterly subscriptions, the user will be presented day and quarter fields. Finally, for annual subscriptions, the user will be shown day and month fields.