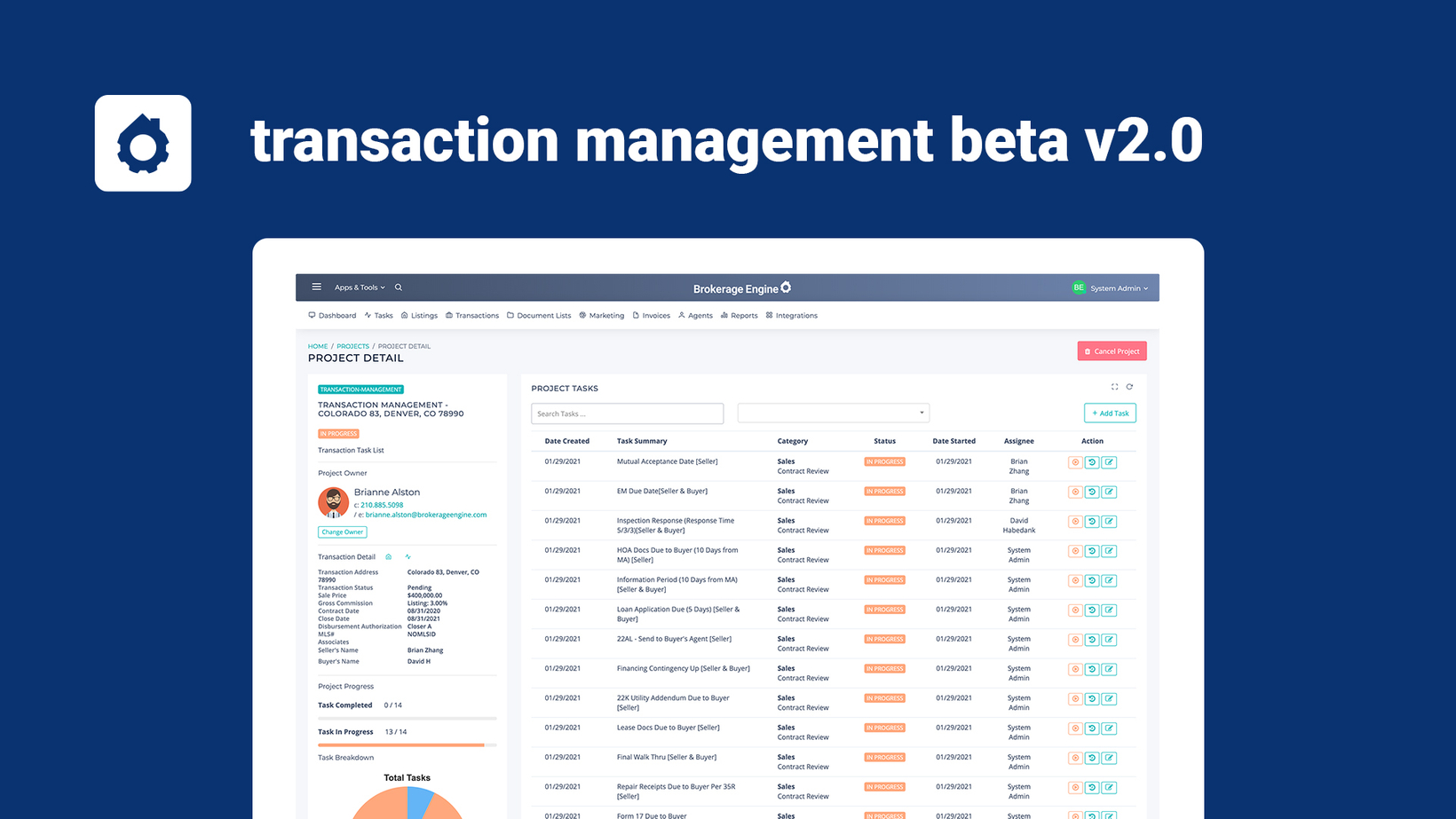 DATE:

AUTHOR:

The Brokerage Engine team
Commissions
Documents
Features
Enhancements
Transaction Management Beta v2.0
DATE:
AUTHOR: The Brokerage Engine team
Stay on top of important dates and to-dos – all backed by Brokerage Engine's powerful document compliance.
Version 2.0 🔥
Today, we are proud to share our progress made on the Transaction Management functionality in Brokerage Engine. The slew of new features is long, but we do have a few favorites.

#1. Allow users to change task summary / description (as tasks might vary from transaction to transaction).
#2. Allow users to change task trigger conditions (as task triggers might vary from transaction to transaction)
#3. Allow user to quickly add / delete tasks from the project task list
#4. Allow auto-assignment of all tasks within one TC project to the transaction initiator (whoever enters the transaction)
#5. Add one centralized view for all TC projects / tasks

But seeing it with your own eyes is even better, don't you think?
As of publishing this release - Transaction Management is still in closed beta for limited number of Brokerage Engine customers. Want to join? Contact help@brokerageengine.com to speak with a representative today!